FAQ – YouTube has been blocked. Why are users still able to access it?
I have blocked YouTube in the Category Block and users are still able to access it?
You have configured your Enforcer and blocked the following categories: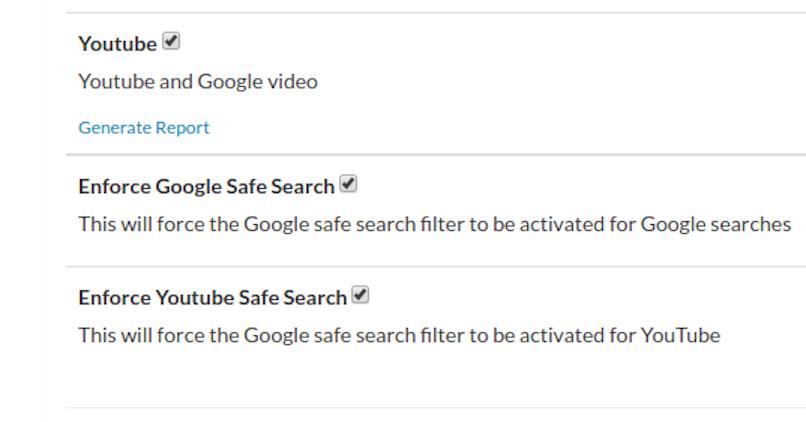 YouTube Safe Search overrides the Category Block
The YouTube safe search option is overriding the YouTube block and allowing access to YouTube, albeit, safe and clean access to YouTube.
In order to fully block YouTube, please disable the YouTube safe search option
Back to FAQs