FAQ - Google and YouTube SafeSearch
While LucidView's Content Filter is extremely sophisticated and will block the categories selected, when it comes to YouTube and Google SafeSearch, LucidView does not play a role in doing the classifications per se, just enforcing the classifications made by Google.
If you activate "Safe" YouTube, you will see the following message if the video is deemed "not safe" by Google/Youtube: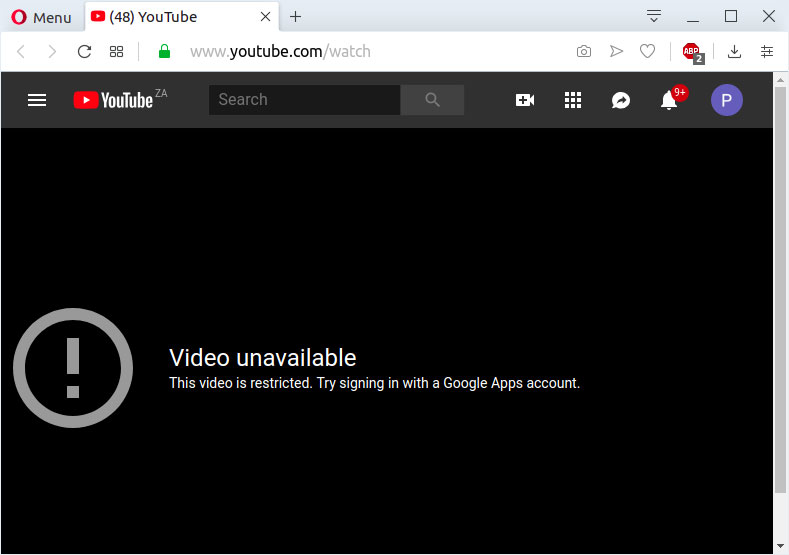 The image above is an example of YouTube blocking content based on its classification of SafeSearch. If you believe Youtube has incorrectly classified the traffic as not safe for sensitive viewers see the sections below to ask Youtube to reconsider their classification.
YOUTUBE SAFE SEARCH
YouTube sets its own restrictions based on the guidelines published on its site at this URL:
https://support.google.com/youtube/answer/7354993#guidelines
GOOGLE SAFE SEARCH
An outline of how Google applies restrictions and how you can apply for content to be restricted or have restrictions removed can be found here:
https://support.google.com/websearch/answer/510?hl=en&co=GENIE.Platform=Desktop