FAQ – How do I create PDF of my report?
Converting your reports to PDF format:
Open the report in your web browser. Once you have the report open tap the CTRL and P keys on your keyboard simultaneously.
You will be present with a screen that looks similar to the screen below.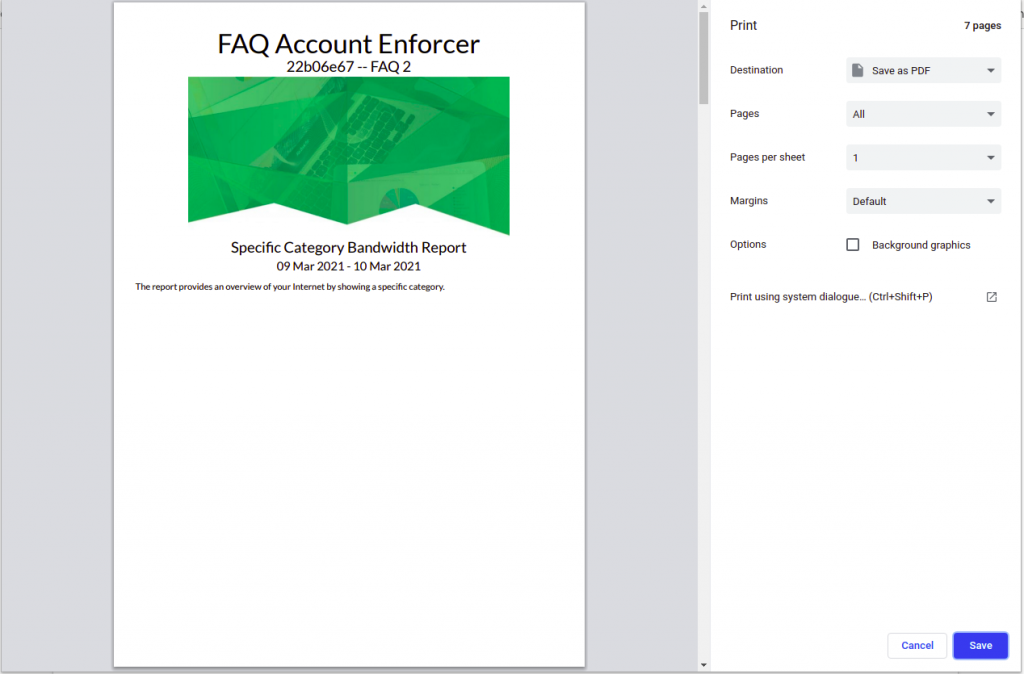 You can see by the bar on the right hand side of the screen that the report is ready to be saved as a PDF. Click the "save" button in the right hand corner, at this point you will be able to change the name of the file as well as the location you are downloading it to.
Once you have completed this process you will be able to attach the report to an email and share it.
Back to FAQs